"Through years of efforts, China scrap tire recycling industrial layout more reasonable, expanding production scale. Tire recycling industry to implement the 'Made in China 2025', to promote the development of comprehensive utilization of industrial resources, practice innovation-driven, green development, improve Tire recycling utilizes industrial competitiveness."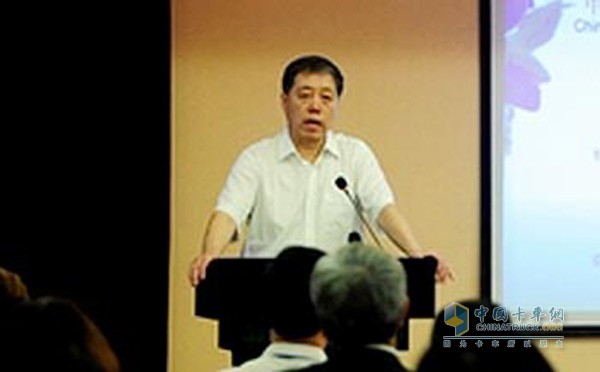 President of China Tire Recycling Association Zhu Jun
"Hangzhou Zhongce Rubber Circulation Technology Co., Ltd. has carried out trial construction of waste tire recycling system in Zhejiang and other places. Despite many problems in operation, it has actively explored the construction of waste tire recycling system. A key step has been taken."
Zhu Jun, president of the China Tire Recycling Association, said at the 2015 annual meeting of the China Tire Recycling Association held in Qingdao that after several years of efforts, the domestic waste tire recycling system has been initially established, the industrial layout has become more rational, and the scale of production has continued to expand.
According to incomplete statistics, there are more than 800 tire retreading enterprises registered in China, with an annual production capacity of about 20 million; about 1,500 waste tire recycling companies, annual processing capacity of recycled rubber is about 5 million tons, rubber powder Processing capacity is about 1 million tons and thermal cracking is 200,000 tons.
Zhu Jun introduced the tire recycling situation in China.
After years of exploration and development, the tire recycling industry in China has formed four business segments: tire retreading, recycled rubber, rubber powder, and thermal cracking. A complete industrial chain for waste tire processing and utilization has begun to take shape.
The old tire retreading is the internationally recognized preferred method for tire reduction, reuse and recycling. Recycled rubber has become the third largest rubber resource indispensable to China's rubber industry after natural rubber and synthetic rubber; rubber powder is directly applied. It is internationally recognized as an environmentally friendly, resource-based, harmless processing and utilization method for waste tires; thermal cracking is the final step in the recycling of waste tires, and is an important means to "eat dry pressed nets" for waste tires.
In recent years, the level of production technology in China's tire retreading industry has been continuously improved, production processes have been continuously improved, and technological equipment has been continuously innovating. Most tire retreading companies have adopted the international advanced pre-vulcanized tire retreading technology, and the quality of products and technology have been in line with international standards. The key equipment required for China's tire retreading has mainly depended on imports to achieve localization, and most products have reached or reached the international advanced level.
In order to achieve the goal of energy saving and environmental protection, the waste crusher automated crushing production line, vulcanized rubber powder atmospheric pressure linkage environmental protection reclaimed rubber equipment and technology, reclaimed rubber linkage kneading, and automatic weighing of the complete chip complete set have been put into use, which can reduce the operator by 50%. , Save 20%, increase production by 25%.
The reclaimed rubber industry transformed the traditional dynamic desulfurization process and adopted an internal cooling-cooling series process to relieve the pressure on the environment. While improving the environmental awareness of enterprises, some companies have begun to transform their technical equipment and provide special environmental protection equipment. As a result, the production energy consumption of recycled rubber has dropped from 980 kW·h in the "11th Five-Year Plan" period to 880 kW in the "12th Five-Year Plan". h, reducing energy consumption by 11%.
However, according to Zhu Jun, in recent years, due to the influence of domestic financial markets and commodity markets, the development of the entire industry has not been balanced.
According to incomplete statistics, in 2014, the number of tires retreaded in China was 9 million, a decrease of 5 million from 14 million in 2010, 17.15 million less than the 26.15 million predicted in the "Twelfth Five-Year" development plan; recycled rubber The output was 4.1 million tons, 1.1 million tons more than the 3 million tons in 2010, 1.5 million tons more than the 2.6 million tons forecasted in the "Twelfth Five-Year Plan"; the rubber powder output was 550,000 tons, 250,000 tons more than in 2010. 300,000 tons, which is 250,000 tons less than the 800,000 tons forecasted by the "Twelfth Five-Year" development plan; thermal cracking is 80,000 tons, which is 30,000 tons more than the 50,000 tons in 2010, which is more than the "Twelfth Five-Year Plan" forecast. 100,000 tons less 20,000 tons.